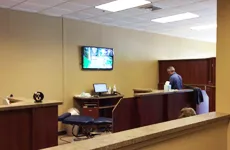 Whether you need an adjustment or physiotherapy, if you are suffering from constant or chronic pain, come see us! Our professional staff uses time-tested techniques and state-of-the-art technology to help alleviate your pain. Start living a pain free life as soon as possible by scheduling an appointment today!
Relief From All Types Of Pain
Back pain
Neck pain
Headaches
Disc problems
Carpal tunnel syndrome
Tendonitis
Posture corrections
Muscle spasms
Sciatica
And more!
Rehabilitation Treatment
Is the pain you are in from an accident or a sports injury? Meet with one of our dedicated chiropractic doctors and begin your rehabilitation treatment today. We incorporate nutrition and exercise in order to get you the results you need as quickly as possible. Schedule your first appointment today!